Student Awards
Children earn weekly awards, and those awards progress as they grow in character.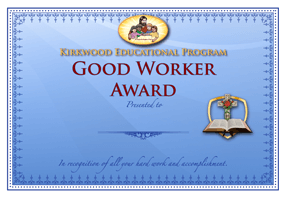 Good Worker Award
Every student enters the program at level 1 and will receive a weekly award for their accomplishments. The initial 8 weeks establishes a baseline for the number of work units the student is able to complete during a single computer session. We call this a "lab".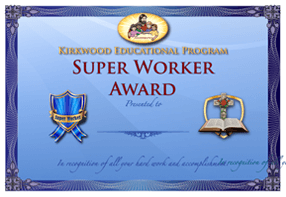 Super Worker Award
To advance to level 2, students must set a goal of work units to complete in each lab, and must achieve this goal to earn the weekly award. Setting a goal should be the student's decision, because it is the first step in taking responsibility for their own education.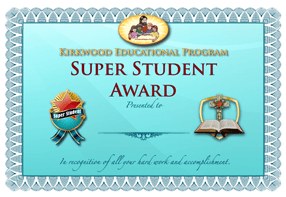 Super Student Award
To advance to level 3, students must complete at least 1 work unit beyond their goal for 8 weeks. Student's must also make a commitment to consistently do their best work on all assignments, so that they begin to take pride in their accomplishments.
Responsible Student Award
To advance to level 4, students must raise their goal. Independent Studies are educational cartoon videos that are unlocked at this level so that students begin to experience the corelation between increased levels of responsibility and degrees of freedom.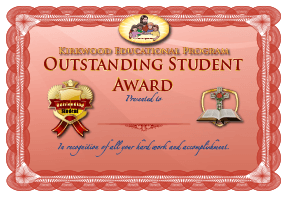 Outstanding Student Award
To advance to level 5, students must set a goal of at least 7 work units and commit to practicing good citizenship. As a degree of freedom, parents should consider allowing the student to determine the order of subjects during labs, which can be changed in lab settings.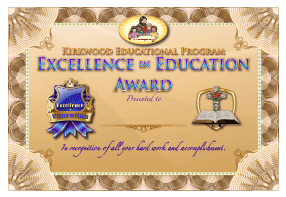 Excellence in Education Award
To advance to the highest character level, students must have a goal 8+ and maintain a comprehension level of at least 80%. At this level, parents should consider giving students more control over their lab settings to encourage independent, self-directed learning.